WELCOME TO
Suttons City Isuzu UTE Servicing
Does your car require a regular service or is it up for a Logbook Service? Our Service department is open 6 days a week, so why not let our factory trained technicians look after your Vehicle.
---
Regular vehicle maintenance and service not only keeps your vehicle running properly but it can also avoid costly and unexpected repairs. Servicing your vehicle at Suttons City will ensure you protect your investment and maximise its outstanding resale value.
---
For professional maintenance and service, two things are critical: the most reliable parts and expert technicians. When you stick with the specialists at Suttons City Service Centre, you are assured of getting both. If you're not selecting a fixed price service then our friendly mechanics ensure you know exactly what will be done ahead of time. We can meet the needs of all customers looking for a reliable car service centre.
---
Regards,
Joe Meake
---
Book a Service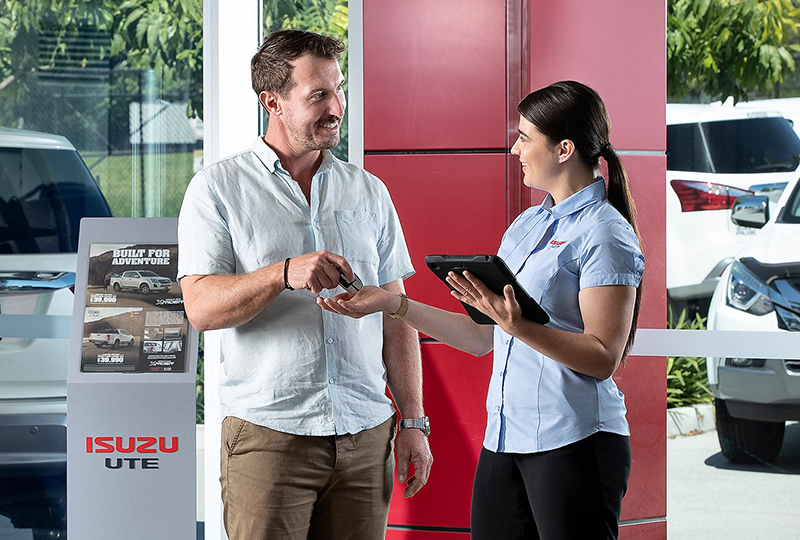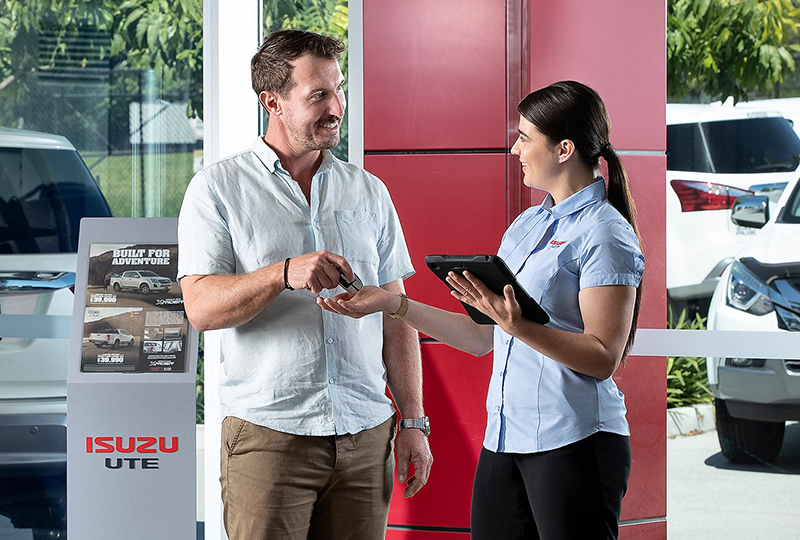 ---
Modern Technology
For peace-of-mind, use of diagnostic equipment combined with the latest evolving technologies and equipment to properly service your Vehicle for optimal reliability.
Factory-trained Technicians
The expert team at Suttons City is committed to caring for your vehicle for as long as you own it. We have state-of-the-art service facilities to maintain and repair your Vehicle at a competitive price.
Openpay
Sign up, choose Openpay and spread the cost over equal weekly or fortnightly instalments.
Learn more
Parts
We carry an extensive inventory of genuine accessories and parts to suit most vehicles.
Quality Service and Convenience
We offer a range of services at your convenience. To make your experience at Suttons City Isuzu UTE more comfortable and enjoyable relax with a cup of fresh coffee in comfortable surrounds while waiting for your service or repair to be completed.
Early bird check-in (Re : Process for more information)
Courtesy Shuttle bus services to the CBD and Local area
Comfortable waiting lounge
Complimentary Wi-Fi
Tea and coffee
Complimentary Car Wash & Vacuum
Loan vehicles*
On-Site Parts Centre
Access to Vehicle Accessories (SCHMICK/PERMAGARD SERVICES)
* Contact our friendly staff about the use of our Loan vehicles at time of booking or prior to your arrival.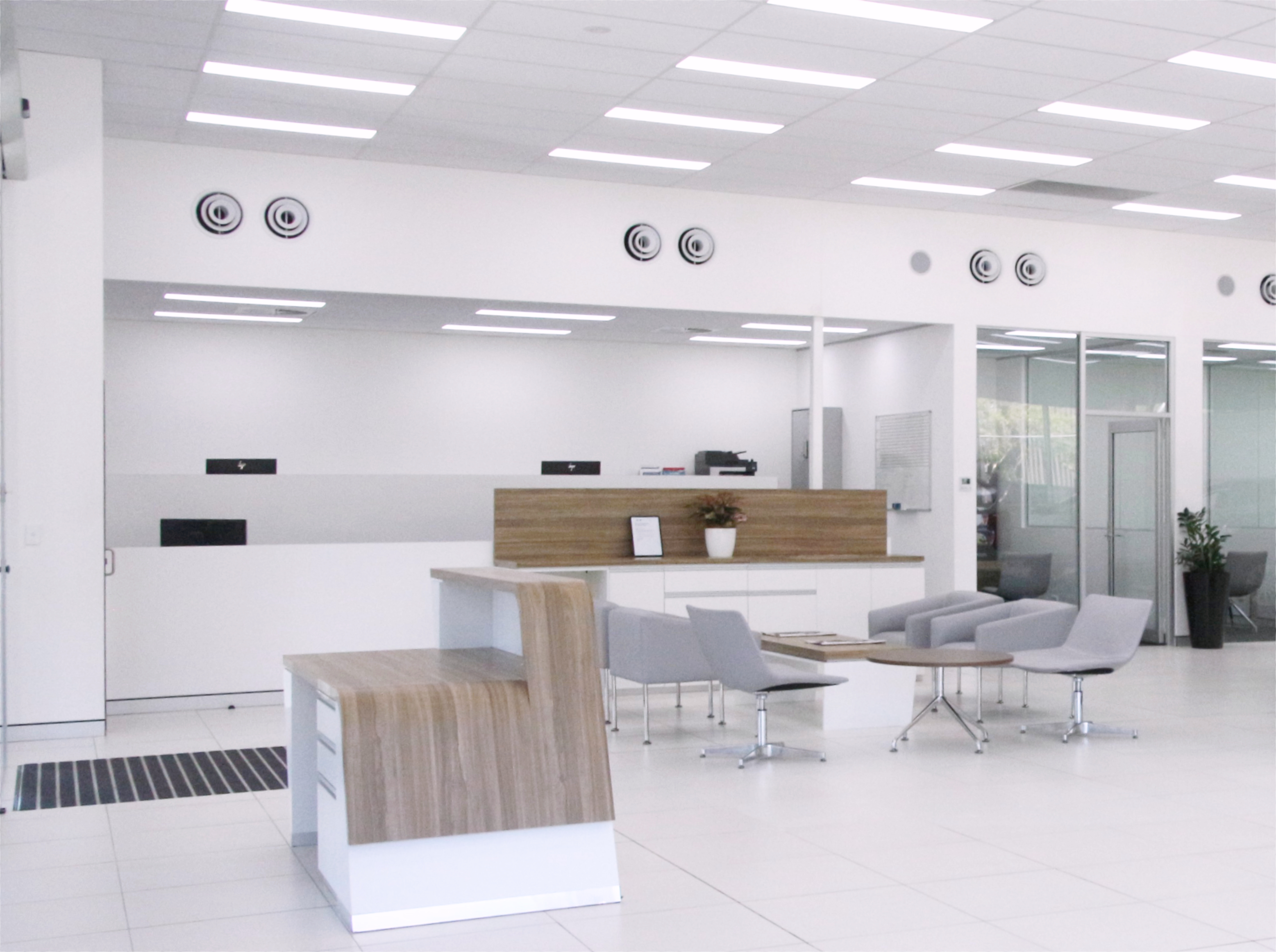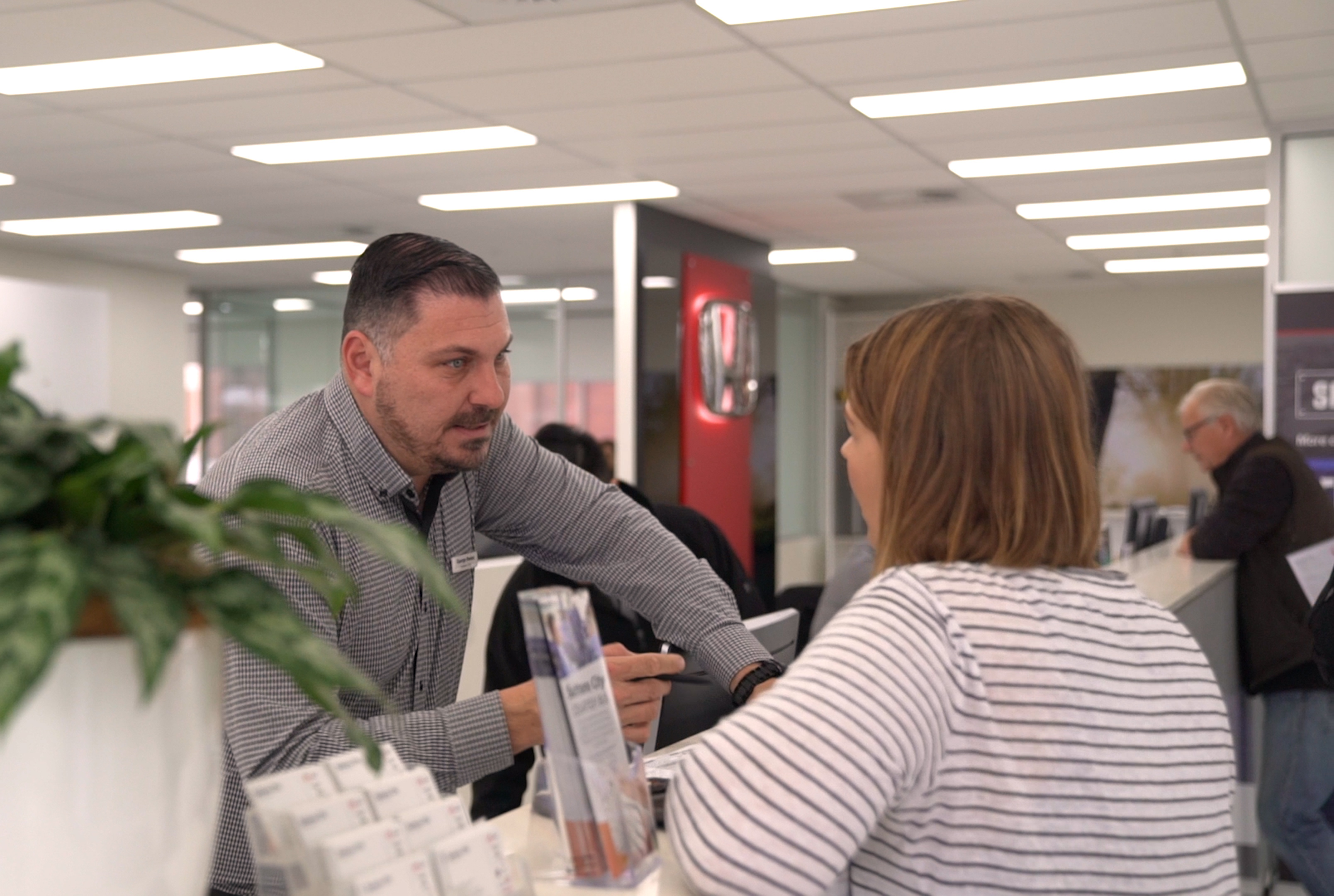 Process
After your Service booking is made, upon your arrival to Suttons City Service Department, You will enter driveway off Link Road, follow direction of Driveway Service in Progress sign, (between the hours of 7:00-9:30am) You will be greeted in the driveway please allow 10-15 mins for drop-off process. If you arrive after 10:00am, please park your vehicle in the driveway outside the Service Centre and approach our friendly staff at Reception. You may choose to wait while your Service/Repairs are carried out or leave the premises and return at a later time, you will be contacted upon Vehicle Completion. If your vehicle requires further diagnostics/repairs our trusted technicians will contact you before further work is carried out.
(Please Note: Our Class of Technicians Starting Hours is 8:00AM)
---
Early Bird Check In
If you would like to drop your vehicle off before or after hours for Service please park LOCKED vehicle in parking spots located across from the service building before close or side of driveway off Link Road outside of business hours. There is a Safety Deposit Box located near door of Service Department Building (on the right hand side of Kia), please provide Vehicle Information on envelope provided and key within and deposit.
Feedback
Do you need more help deciding? Here's what our customers say about us.
Sutton's city service do really go out of their way to provide the best service for all of their customers and I enjoyed for the first time ever taking my car for a service […]
Very good customer service. After I purchased my car I had to go back and they showed same respect as before. They also send me great gift after purchase. So generous and I definitely recommend them.
Couldn't fault the service and I'll be going back there for my next service.
Efficient and quick servicing. Pleasent staff, clean waiting area with free wifi.
Always service with a smile. Informative and helpful I really like the way customers are greeted as the cars line up ready for servicing. A personal touch that makes you feel your worries are acknowledged.
Contact Us
Come and visit our Dealership, or get in touch with us via phone or email.
---
Opening Hours
---
Monday - Friday
7:00 AM - 5:30 PM
---
Saturday
7:30 AM - 12:30 PM
---
---
Book a Service Today
Let Suttons City Isuzu UTE take care of your vehicle and experience the quality and care from a family owned dealership.